Avail Flat 20% OFF on all Healthcare Products, Use Code: MEDICARE20
Shoulder Immobilizer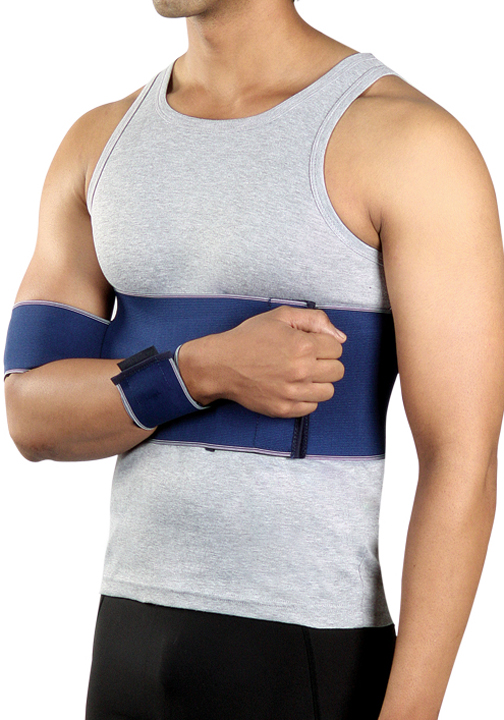 Product Code :0201
Price :

₹360.00

₹450.00


You save:

₹90 (20%)
Quantity :
Product Features :-
0201 Shoulder Immobilizer
High quality elastic band of 6" width as base for biceps and forearm cuffs provides support to shoulder without restricting respiratory chest movement.
The biceps and forearm cuffs keep forearm across chest, limiting shoulder rotation and abduction in a comfortable way.
Designed to fit either left or right arm.
Size Guide Information
| | | |
| --- | --- | --- |
| X-Small | 24 - 28 | 61 - 71 |
| Large | 36 - 40 | 91 - 102 |
| X-Large | 40 - 46 | 102 - 117 |
| Medium | 32 - 36 | 81 - 91 |
| Small | 28 - 32 | 71 - 81 |
| XX-Large | - | - |
| XXX-Large | - | - |
Customer reviews
0 customer ratings
5 star
4 star
3 star
2 star
1 star
---
Review this product
Share your thoughts with other customers
Write a product review
---